What is
Datix2App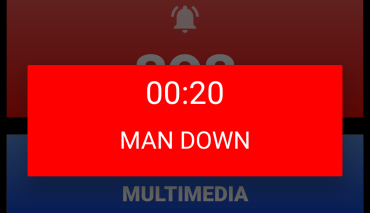 Typical
applications
Guarding services
Datix2App is an innovative and modern system compared to traditional patrol systems based on proprietary handsets and scanners. Datix2App helps security organizations and guard firms to manage and monitor their patrol systems in an increasingly effective and convenient manner. You need only locate the NFC tags along the patrol path and use the smartphone in which the Datix2App is installed. Patrol data are then sent in real time, or depending on the configuration selected, to the monitoring station and are immediately available for checking and comparing with plan.
Time and attendance
Datix2App converts the smartphone into an innovative handset for monitoring the location of off-site mobile workers. Employees use their own smartphones or those provided by their company to report the beginning and end of their shift by scanning the NFC tag identifying the site where they are working. The company can therefore check arrivals and departures in real time and calculate time and costs. A comparison between the recorded NFC time attendance details and GPS coordinates ensures further certification and transparency for the work performed.
Man down system for lone workers
Datix2App is a valid aid for increasing the safety of lone workers or those engaged in risky activities. The app converts a smartphone into a genuine man down system for lone workers. The app is capable of creating an alarm signal if the panic button (SOS) is pushed or automatically identifying loss of verticality or extended immobility. The alarms can be sent as text messages (SMSs), by data connection to the monitoring station or by automatic telephone number dialing.
Features
and benefits
Features
Android OS
NFC tag scanning
Automatic or manual NFC scanning with clock-in and clock-out
Incident management
GPS location
Multimedia files management (creation and transmission to the software platform): pictures, audio recording, videos, signature and personal notes
Loss of verticality, immobility and panic alerts sent-out via text (SMS), data connection and automatic fixed/mobile number dialing
Selectable verticality angle and base position
Comprehensive filters to reduce false alarms
Smartphone-server configuration and communication in real time, initial set-up via SMS
User login with personal PIN
Extended logging
Benefits
No additional hardware required
Maximises features of smartphones
Simple and easy-to-use