Datix
NaNo and NaNo G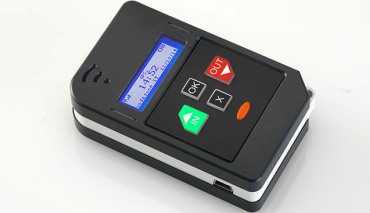 Main
Features
RFID 125 KHz tag reading
128x32 graphic display
30 selectable tasks
Memory size: 5000/10000 records
Communication and data downloading:USB (all models), 2-way GPRS (only NaNo G)
GPS (optional, only NaNo G)
Man down system (only NaNo G) with panic and loss of verticality via Text and GPRS
Rechargeable Li-Ion battery
Battery recharge via USB
DST management
Backup battery for RTC (clock)
Dim (mm): 80x50x22 (NaNo), 99x56x26 (NaNo G), 108x58x26 (NaNo G with GPS)
Weight (gr): ~90 (NaNo), ~150 (NaNo G), ~160 (NaNo G with GPS)
Typical
Applications
Home care
Datix NaNo units are the best choice for switching easily from a paper-based to a computer-based management of domiciliary care to elderly people and people with disabilities living in their own homes. The device logs arrival and depature time of carers from service users homes.
Cleaning
By Datix NaNo and Datix NaNo G all cleaning companies can maximize the performance of their complete process control system, from mileage and expenses calculation, to invoicing and payroll.
Yards
Datix NaNo handhelds reveal to be an effective aid for the busy administration of the ever-growing and increasingly regulated labour sector. The collection of clockings in static and moving yards has never been so easy and flexible. Forget all your papers and move to a smart reporting system like Datix NaNo. One pocket size unit every yard supervisor and one RFID badge each worker.
Maintenance services
Being pocket size devices Datix Nano and Datix NaNo G can also be effectively used to log activities of service team and to manage maintenance practices such as the scheduled maintenance processes of fire extinguishers, elevators and boilers. 1 portable unit every mantainer and 1 RFID tag to identify each device maintained.